OUR BRAND
ETHOS
SENSORY. ELEGANT. HOPEFUL.


These brand pillars are the very foundation of Caracole's DNA and longstanding passion for design excellence and innovation—uniting our product and people, our culture and communities, while providing intention and purpose for everything we do. It is from this place of passion that our new collection evolves, with fresh styles that bring elegance and hope to the world through sensory living experiences.



Greatness requires great enthusiasm. Our profound passion is to bring elegance and hope to the world through sensory living experiences.
SENSORY.
Defined as relating, transmitted, or perceived by the physical senses, we are destined to create a soul-healing connection in a world of sensory deprivation. From sight to touch, we imagine, innovate, and create to evoke all of the senses. This unmistakable, unspoken spirit connects our design language with human emotion. From color to material and finish, our unique approach to sensory design pushes the limits of innovation and leadership within the world of design.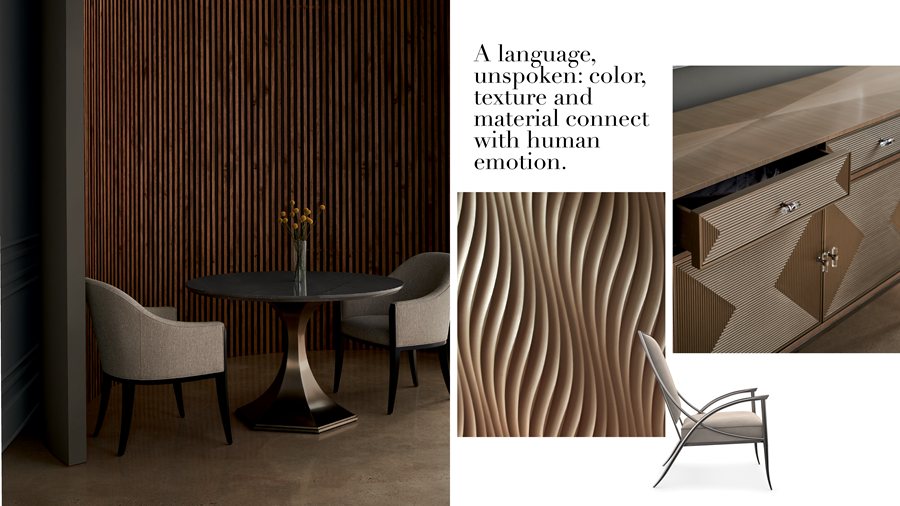 Like an unspoken language, our collection integrates color, texture, and material to translate the simplicity and beauty found in nature for a reimagining of today's interiors.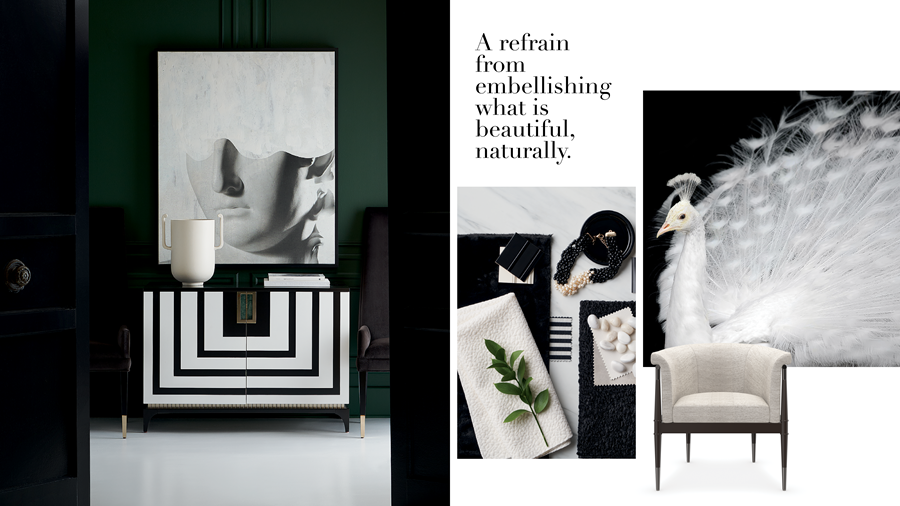 ELEGANT.
Elegance is defined as beauty that shows unusual effectiveness and simplicity. From science and math to literature and design, elegance is the standard of taste. We take our cues from mother nature and her elegant designs, often hidden in plain sight; where rhythmic patterns, colors, and shapes are captured through the discerning lens of the golden ratio to decode mother nature's beauty. It's this self-imposed exploration where beauty is unearthed, and elegance is realized.
Acting as our compass, a passion to bring hope and elegance to the world through sensory living experiences is what keeps us inspired and connected.
HOPEFUL.
Being hopeful means feeling or inspiring optimism about a future event. It's this positive, forward-thinking that drives our design philosophy and language. Although our inspiration is rooted in the beauty of nature, our world isn't always kind or compassionate. We infuse our soulful designs with optimism to bring happiness and hope to homes and all those living within.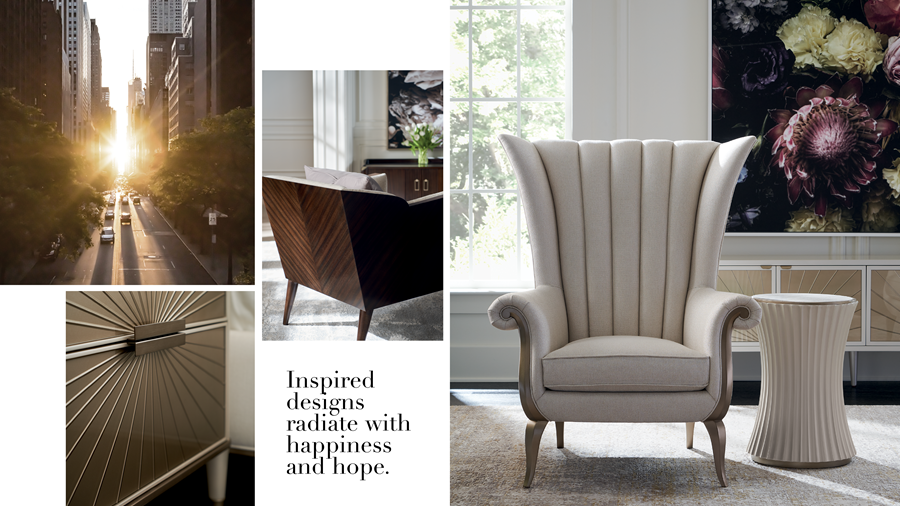 ---
MORE STORIES...
---