CURATED & COLLECTED
DETAILS
MATTER
Whether meticulously designed and crafted by hand, or the result of a random occurrence in nature – these details are the defining moments.
Hop on over to our Pinterest to discover more of the details that matter and definitely make the design.
EXPLORE DETAILS MATTER ON PINTEREST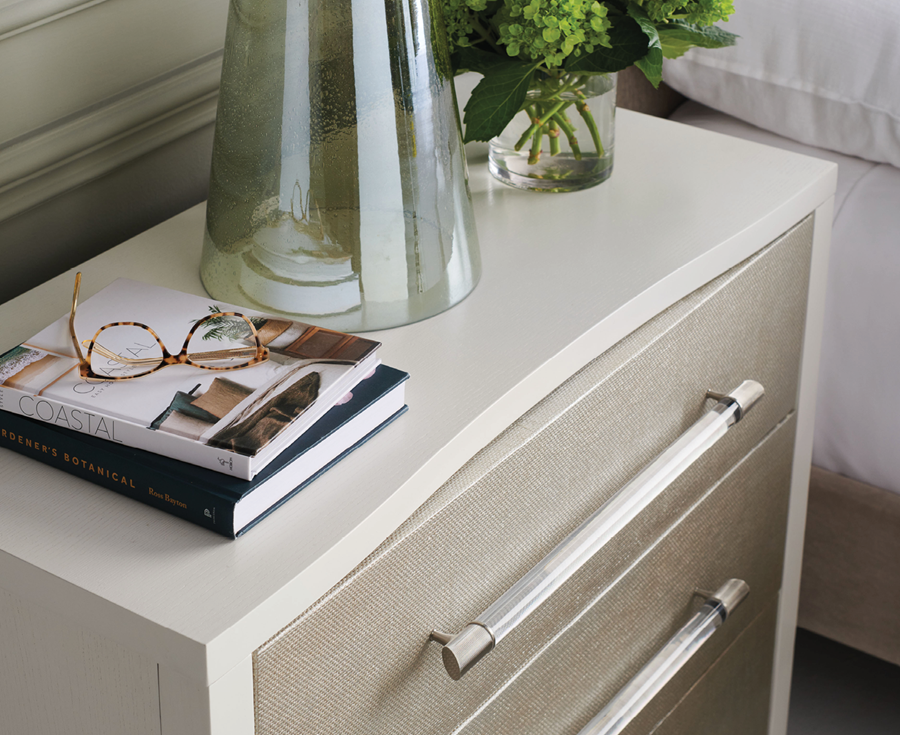 Our signature details are more than just playful aesthetics; they define our furniture, making it not only beautiful but functional.
WITH THE GRAIN
A natural work of art, spalted maple is prized for its seemingly hand-drawn lines and unique colorations formed from a symbiotic relationship between fungi and wood. Digitally printing this intricately patterned wood grain on maple veneer integrates an organic art form with new technology to beautifully capture what nature creates randomly.
Our Side To Side chair introduces a relaxed, yet refined style in a multicolor, textured performance fabric, warmly accented by the intricate patterns of spalted maple.

Also featured, Excess Knot, introduces warmth and organic texture in a simple, yet striking form. At the center of attention, a single drawer in a Naturally Organic finish captures the intricate beauty of spalted maple wood, digitally printed on maple veneer.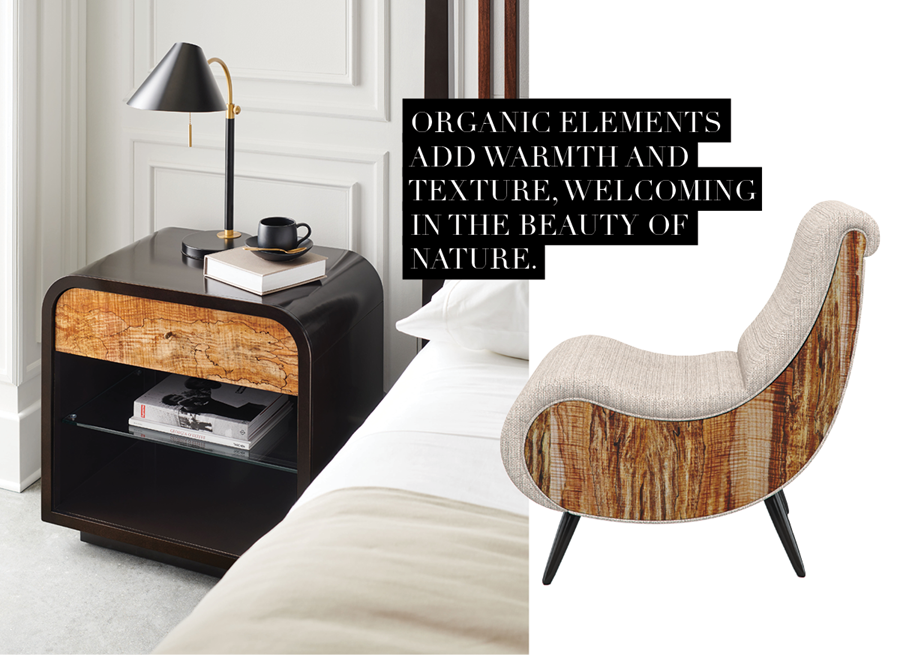 "Caracole showcases a wide selection of attractive, high-quality furniture and style. They are known for their attention to detail and the ability to combine luxury with livability." Kathleen mikszan, Interior Designer, McLean, Virginia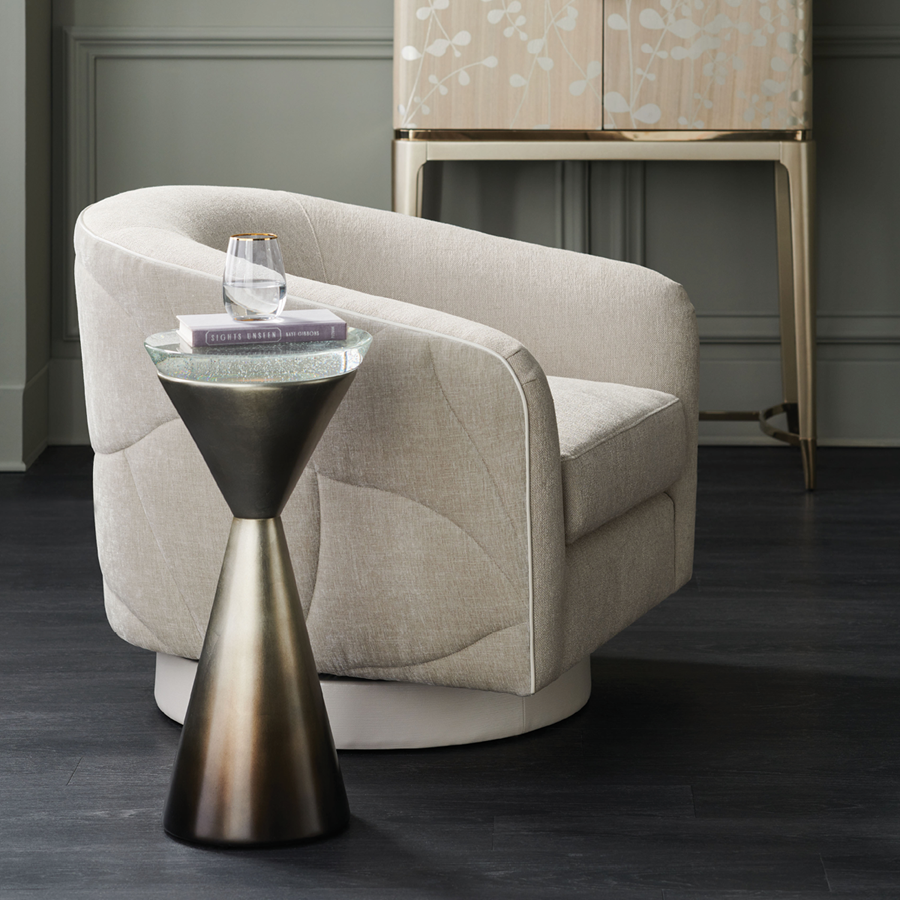 THE OMBRE
EFFECT
Artful and alluring, gold and silver leaf finishes are meticulously applied by hand to create a gradual shading from dark to light. The result is a captivating color gradation that makes a dramatic impact. Perfectly imperfect, each piece is subtly varied and unique, for a focal feature that adds depth and character to modern interiors.
Metal fretwork in an open graphic pattern introduces an element of distinction within the details.
PATTERN PLAY
Whether understated or a bold focal feature, patterns play up the innate geometry and shapes within a space for a sense of balance and symmetry. As a graphic element, patterns add embellishment and visual interest. Repeating patterns create rhythm and tactile appeal for a dynamic accent that sets the mood and transforms a room.
Walking into a room with Caracole furnishings is an experience like no other. There's just something about Caracole style—a certain je ne sais quoi—that evokes emotion and imparts joy. Watch below to understand why details like our AH-HA moments are one of our favorite things about our furniture.


---
MORE STORIES...
---