SAY HELLO
TO SERENITY
JANUARY 2019


Captivate your senses and soothe your soul... Whether your style is traditional, contemporary or transitional, opportunities abound to create oases to escape the bustle of busy life.
This season, we take inspiration from relaxing landscapes around the world to create serene gathering areas and restful spaces. Peace and calm can be achieved when you let natural light shine in, declutter your spaces, refine the silhouettes of your furniture, and add calming colors and details that bring out the best in your personality.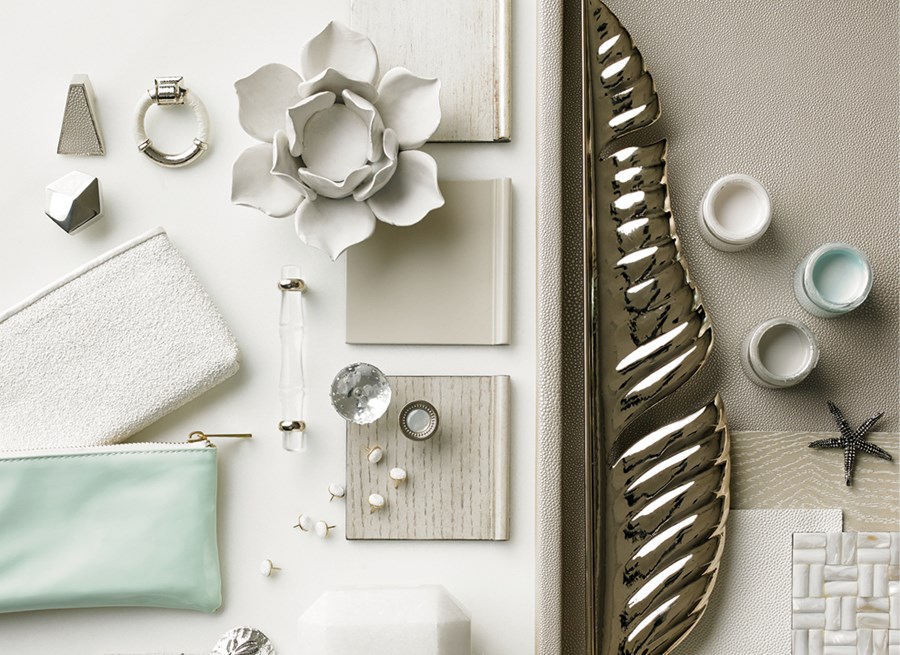 A neutral, monochromatic palate instantly adds a calming influence. Subtle details, like mirrors, platinum accents or silver ferrules offer a sophisticated flair.
TRANQUIL LIVING
A sense of serenity naturally occurs when spaces are decluttered. Today's most innovative pieces offer beautiful exterior profiles, while their interiors allow you to tidy any chaos. Large chests and entertainment centers can frequently be used in multiple rooms to give you the functionality you need while hiding the busy aspects of life.
Easily add visual variety to a room by mixing textures of similar hues. Angular mirrored accents, shell facades, smooth anegre woods, and plush velvets blend seamlessly into chic decor for the living room.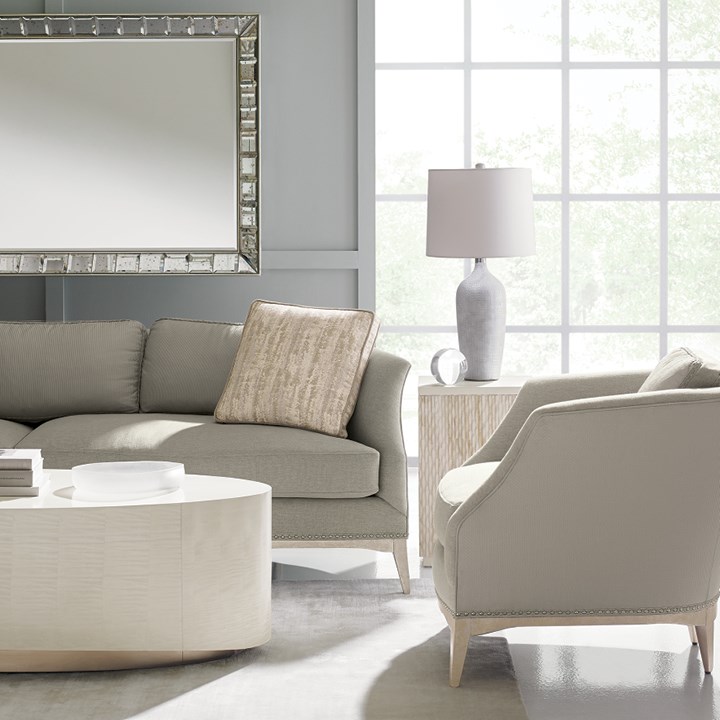 Creating a relaxing environment is all about the mood you want to set. Envision a picture of your most calming place, then borrow from its best elements and put them into your space, like colors, textures, shapes and other special touches.
SERENE SPACES
Capturing the essence of casual glamour, light finishes and graceful curves exude a peaceful sense of romance. Dressers and nightstands have the perfect juxtaposition of convex drawers that extend from concave cases while floating on clear-acrylic legs.
Look for special details that lend a clean, tailored crispness to your room. For instance, metallic beads around dresser drawers accentuate their shapely curves. Custom, silver-metal ring pulls and acrylic bamboo drawer-pulls are the finishing touch for your furniture.

"Our homes should inspire us to go out into the world to do great things and then welcome us back for refreshment." - Melissa Michaels
Bringing a relaxing feel to a room can be effortless when you incorporate pieces that emulate aspects of what you love. Shell and pearlescent finishes add visual intrigue, especially when applied to large pieces like buffets and entertainment centers. Look for pieces that beautifully disguise functional features, like the sculptural doors of Palms Up that open to reveal a fully functional bar. Even tables take on a tranquil aura as they undulate in a soothing graphic pattern around the base.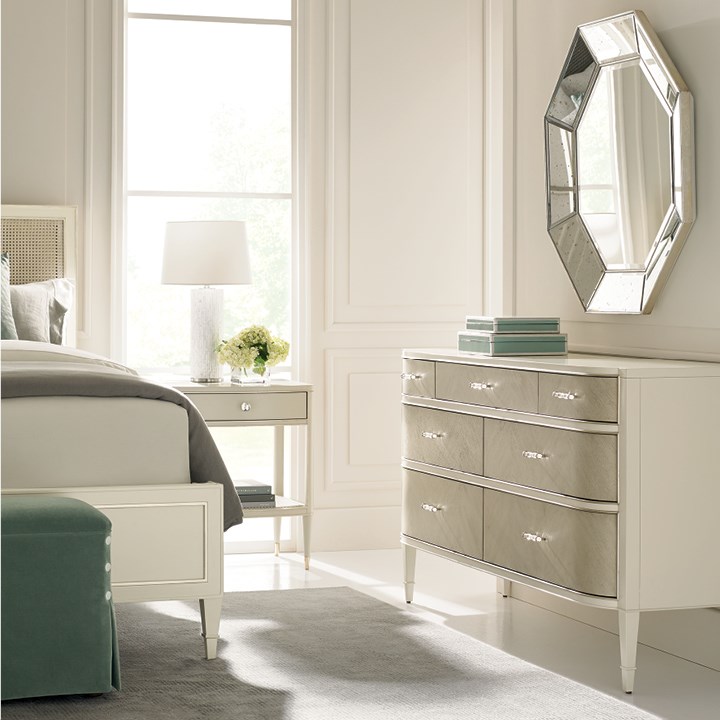 ---
MORE STORIES...
---