DETAILS MATTER: UNIQUE IN NATURE
A natural work of art, spalted maple is prized
for its seemingly hand-drawn lines and
unique colorations formed from a symbiotic
relationship between fungi and wood.
Digitally printing this intricately patterned
wood grain on maple veneer integrates
an organic artform with new technology
to beautifully capture what nature creates
randomly.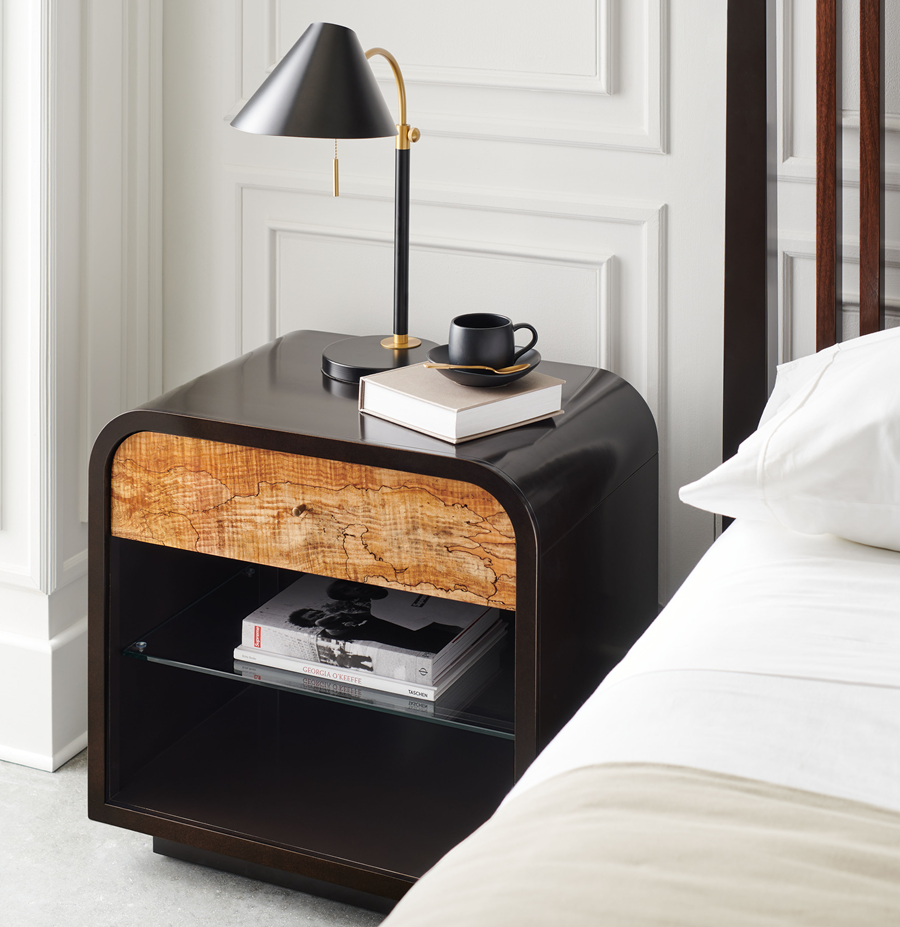 Combine rich neutrals inspired by nature with warm, reflective metallics to bring depth and richness to a space.
The great outdoors has always been the best remedy for the mind and body, but also the home. For many, the use of natural and organic elements in home décor helps them feel balanced and at peace. Science proves that being in nature, or even viewing scenes of nature, reduces anger, fear, and stress and increases pleasant feelings. Exposure to nature and natural elements not only makes you feel better emotionally, but also contributes to your physical wellbeing.
At Caracole the concept of natural decorating has been taken to a more sophisticated, intercontinental level, combining unusual woods, beautiful finishes, specialty details, and unique interpretations of the natural world around us. Since we can't spend all of our time outdoors in nature, it's important to bring natural elements inside to encourage peace and calmness at home.

Organic elements add warmth and texture, welcoming in the beauty and remedy of nature.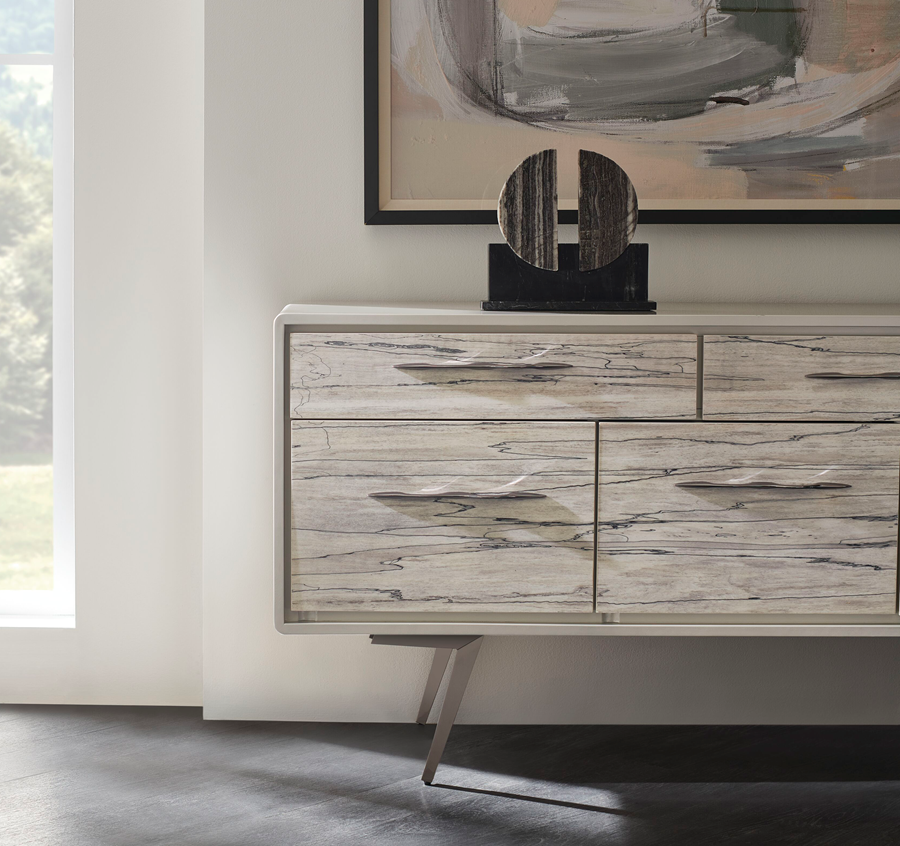 HIGHS
AND LOWS
Beautifully mimicking marks made randomly by mother nature, our exclusive bleached white, digitally printed spalted maple introduces a welcoming organic element. Shadowy spalting and marble-like veining add depth and dimension atop a light ground reminiscent of fallen snow. Glamorous compliments: custom hardware that emulates its figured grain and dimpled bar drawer pulls in a warm gold tone.
VIEW NATURE-INSPIRED ON PINTEREST
---
MORE STORIES...
---