SHELF LIFE:
INNOVATIVE MATERIAL MIX


Let your personal style shine with this visually alluring etagere, offering plenty of open space for self-expression and artful displays. A cascading reeded glass back adds dimension and catches the light, warmly reflected in its Deep Bronze metal frame. Features four removable shelves, meticulously crafted in Japanese Sen veneers with a warm taupe finish. Use a pair to fill a wall, or style alongside a buffet or credenza to make the room feel more dynamic. Its fully finished back also allows for use as a screen or partial room divider.
Let your style shine with plenty of open space for artful displays and creative self-expression.

Mirroring the beauty of our Stop And Stare console, the Shelf Life etagere builds on its clever use of space and mix of materials. With an open design that's streamlined and visually light, it offers form and functionality with tactile appeal. A cascading reeded glass back adds dimension and catches the light, reflected in its Deep Bronze metal frame. Adjustable shelves, crafted in Japanese Sen veneers, introduce an organic element that complements other pieces in our collection and allows for curated displays of books and objects.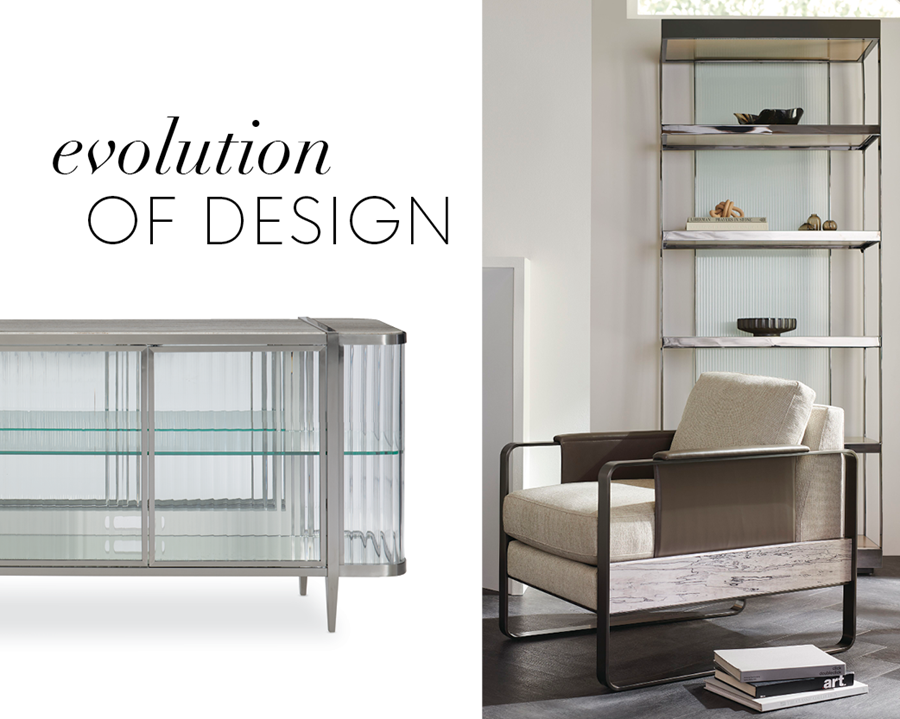 The interplay of clean lines and contrasting materials creates symmetry and a sense of harmony.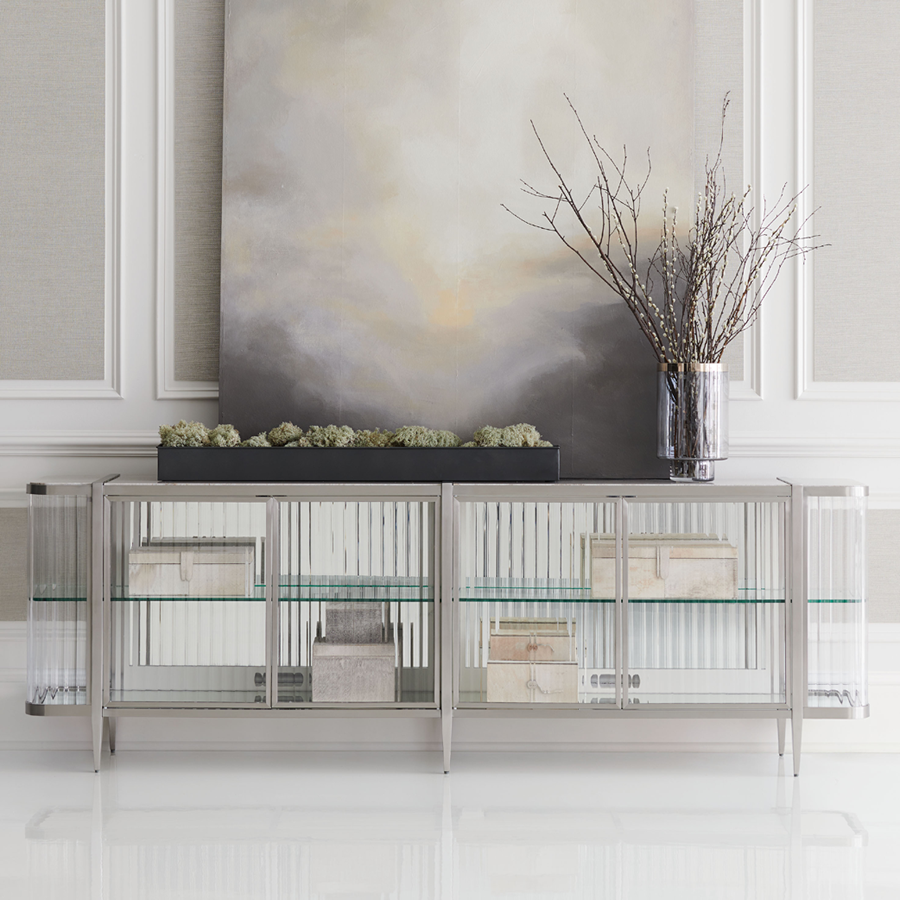 STOP AND
STARE CONSOLE


It's true, this console is so extraordinary, you can't help but Stop And Stare. Generous in scale, it's an instant source of brightness and reflectivity that creates a natural focal point. A wavy acrylic exterior mirrors the undulating patterns of sand and sea while its grey sandstone top adds another layer of organic splendor. The mirrored interior back and bottom panels are designed to reflect light as it pours in from every angle as well as mirror the beauty of the treasures you display. Glass shelves ensure unobstructed views as do its touch-latch doors with concealed hinges. A Brushed Nickel finish outlines its rounded silhouette and six tapered feet, imparting the overall luxe feeling of a diamond in a platinum setting.

A statement to be sure, this settee is twice as splendid and twice as stylish as the original, Pinnacle Award-winning Black Beauty chair that inspired this design. Boasting a curved wood frame and back, it features beautifully carved spindles highlighted with an Auric finish. Its upholstered seat is tailored to perfection in elegant shades of cream featuring a textured, ribbon-like stripe. Metal ferrules and knuckles add a finishing touch that conveys modern glamour.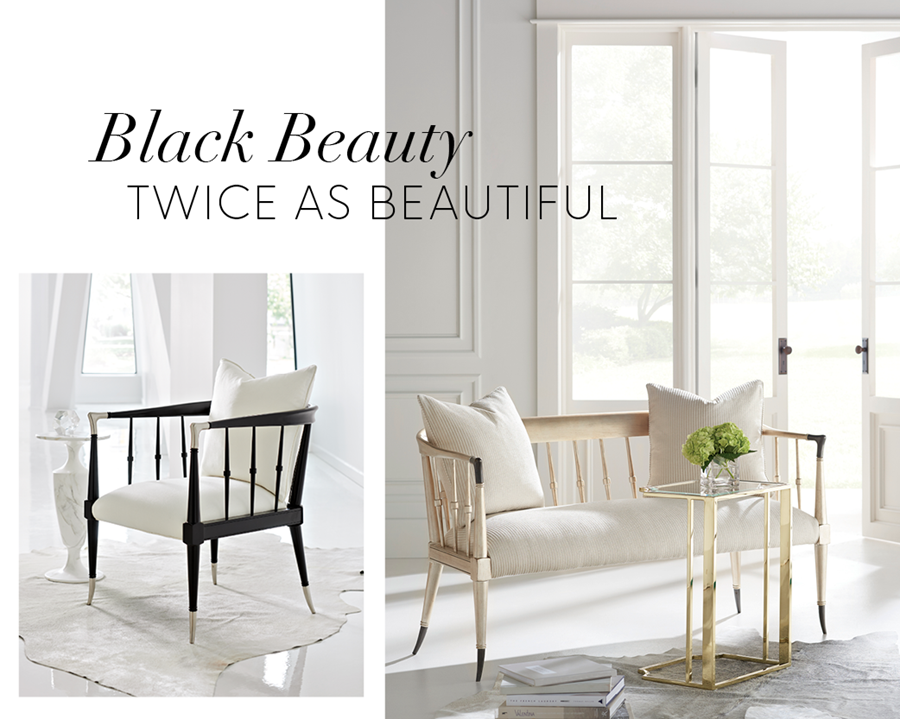 ---
MORE STORIES...
---