CUSTOM HARDWARE
=THE ULTIMATE ACCENT


As we celebrate our 10th Anniversary, we're going behind the scenes to find the stories and inspiration behind ten special aspects of the Caracole brand—what we call the X-Factors. The first one we're exploring is a favorite feature among many: our Custom Hardware.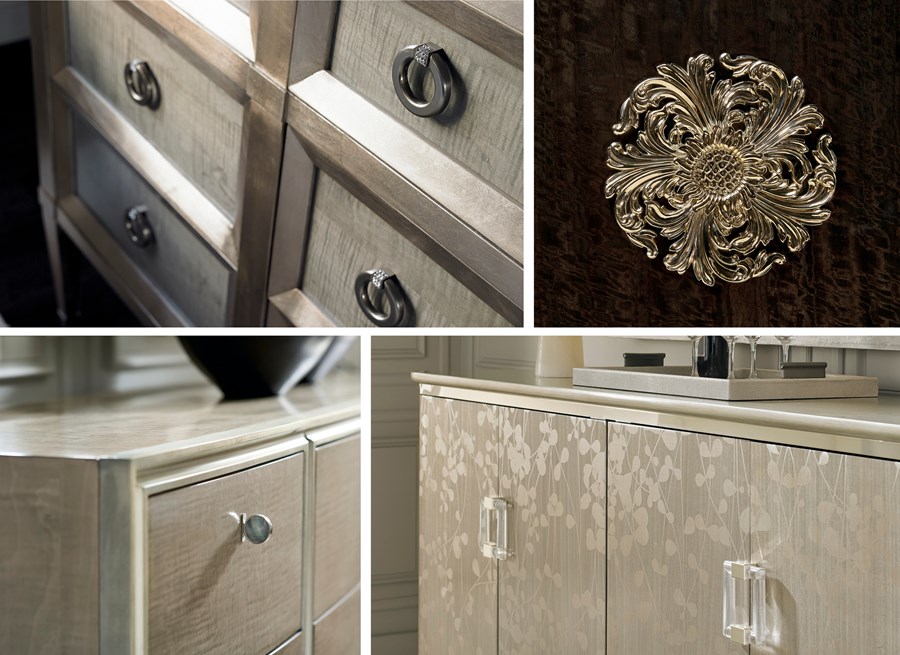 EXQUISITE TOUCHES AND MATERIALS
Just as the right piece of jewelry completes an outfit, Caracole's custom hardware adds the finishing touch to each piece of furniture. It's the special something, that singular element that takes a design from beautiful to extraordinary.
The warm glint of metallic. The organic beauty of natural shells and stones. The sensuous slope of a curve. It's the thoughtful details of our custom hardware that define a piece of Caracole furniture and make it stand apart. Like fine jewels, each custom creation that adorns the front of our furnishings attracts the eye and lends an element of distinction—a finishing touch—to the room.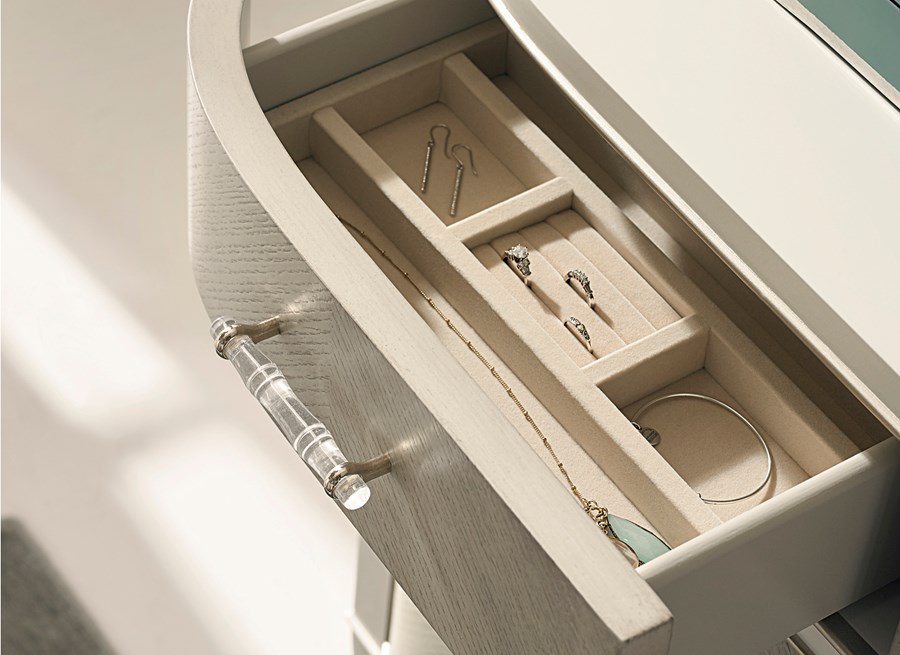 DESIGNED
TO FIT
More than just stunning, each pull or handle that graces one of our doors or drawers offers a refined tactile experience. These custom-designed pieces are designed to fit the hand and feel smooth, substantial and pleasing at every touch.
ARTISTIC SCULPTURES
Inspired by nature and classic design influences, our hardware merges form with function to create unique looks that are quite literally works of art. And, our fashion-forward approach to design translates into custom hardware that's fully integrated into the overall aesthetic of our furnishings—for a look that's unmistakably Caracole.
UNTIL NEXT TIME...
Be sure to check out our upcoming blog where we share the stories behind another one of our X-Factors: Aha Moments!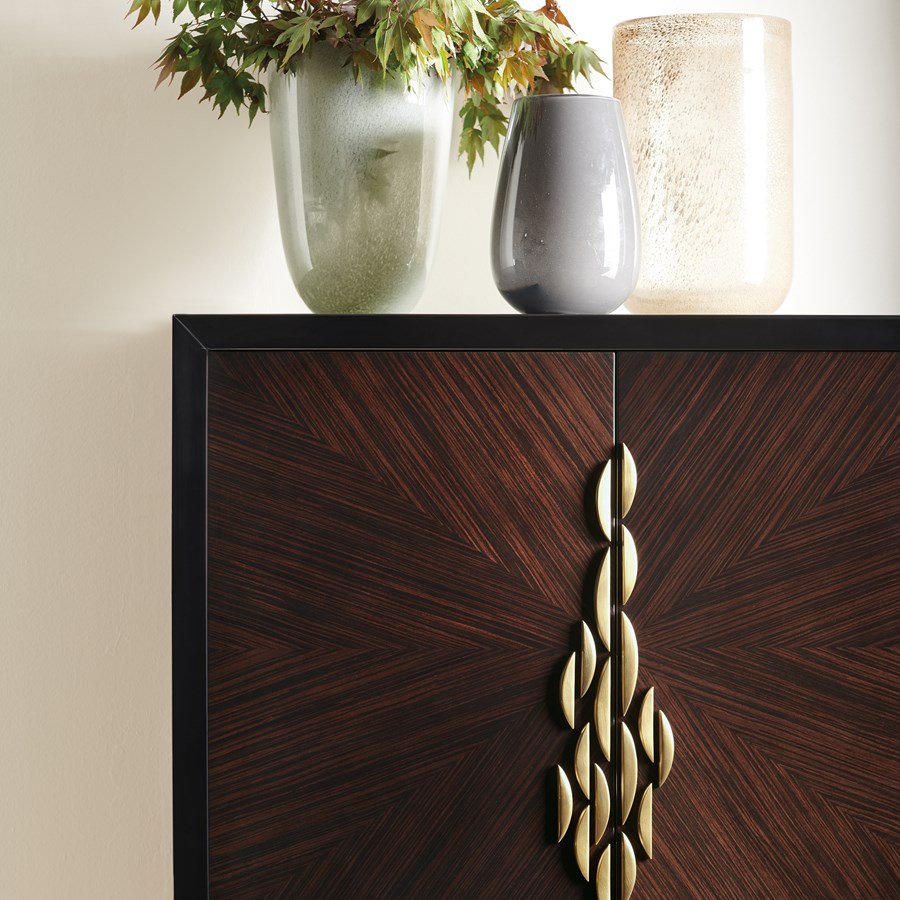 ---
MORE STORIES...
---