DARE TO SHINE
JUNE 2019




Good news: if you're a fan of metallic finishes, there's never been a better time to incorporate them into your design. And, you don't have to limit yourself to just one. While matching all the finishes in a space was once the norm, mixing metallics is now on-trend. Go ahead and layer several in a room—the result is even more chic.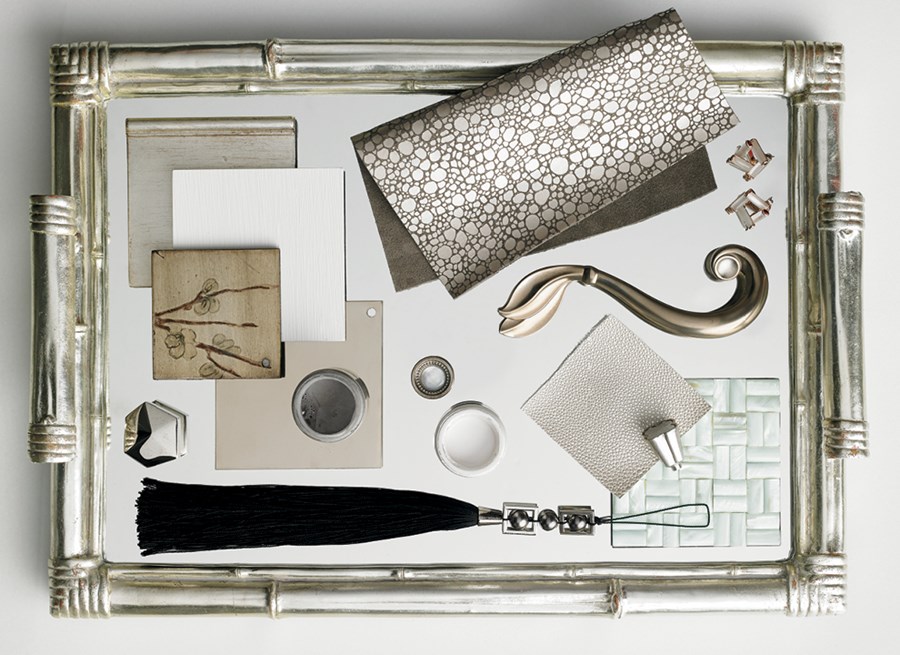 A touch of glimmering metallic makes a space feel infinitely more glamorous.
Metallics are an essential element of livable luxury; the appeal of gold, silver, bronze, copper and other metals is timeless. The beauty of these finishes is the way they reflect light and create drama. Warm metallics, in particular, cast a golden glow on everything nearby—just like with jewelry. Incorporating a well-planned combination of metallic elements in your furniture, lighting, artwork and accessories can make the difference between ordinary and extraordinary.
METALLICS ELEVATE EVERY STYLE
Elegant, confident and memorable, today's metallic finishes are easy on the eyes and a dream to live with. Whether you prefer a modern or more traditional aesthetic, you can't go wrong with their timeless appeal.
VIEW OUR WARM METALLICS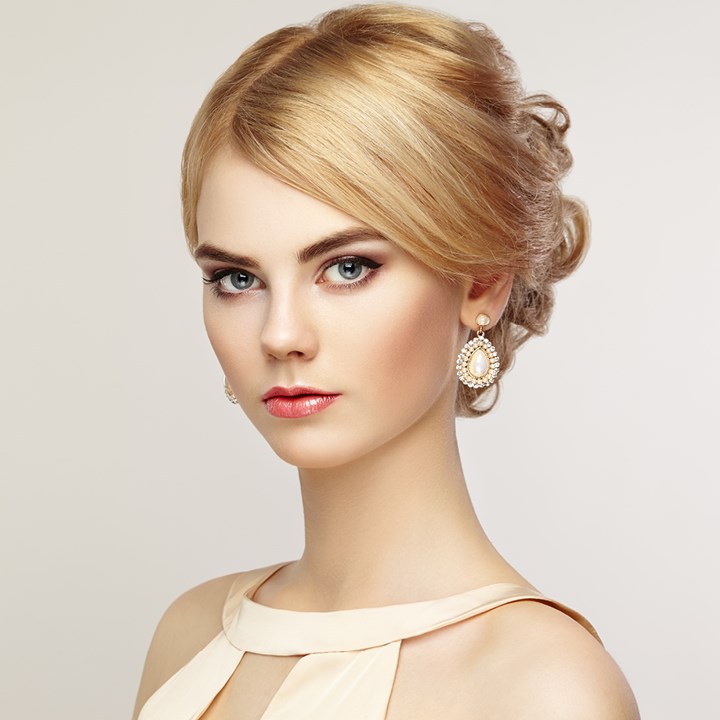 There is no such thing as a space with too much warmth and reflectivity.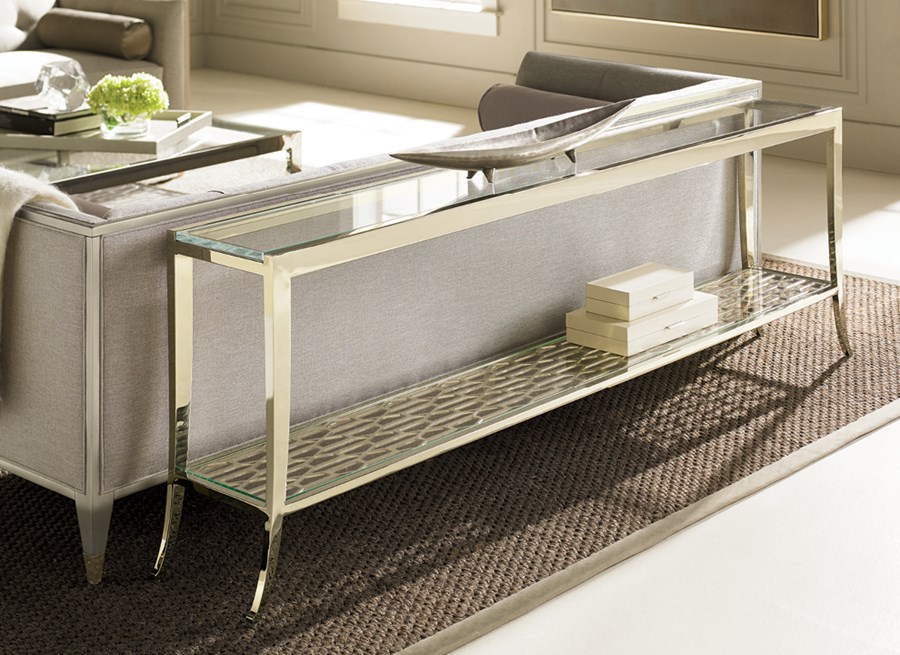 MIXING FINISHES
If you're new to layering metallics, our Whisper of Gold finish is the perfect place to start. It's a soft gold that seamlessly blends with other finishes, especially silver tones. Whisper of Gold looks radiant and pairs beautifully with glass and mirrors, as well as artwork and accessories with metal elements. Reflective, yet understated, it's a look that complements nearly any fabric or color palette.
WATCH OUR WHISPER OF GOLD VIDEO
Go for the Gold... and Silver and Bronze!
CREATING DRAMA
Dining spaces offer the perfect opportunity to create a memorable visual. Consider the impact of incorporating a metallic table, sideboard or chairs with metal ferrules. It's just the thing to add glamour and sophistication to your dining room. And, it makes hosting and entertaining easier when you can rely on the beauty of the setting.
SCARED OF GOING OVER BOARD?
One way to ensure success is to pair metallic finishes with a variety of textures. Rich fabrics, textures, patterns, mirrors and glass elements create the perfect environment for metallics to shine. Whether it's a gallery wall of framed art or a combination or overhead lighting and accent lamps, the glint of metallic attracts the eye and creates visual interest.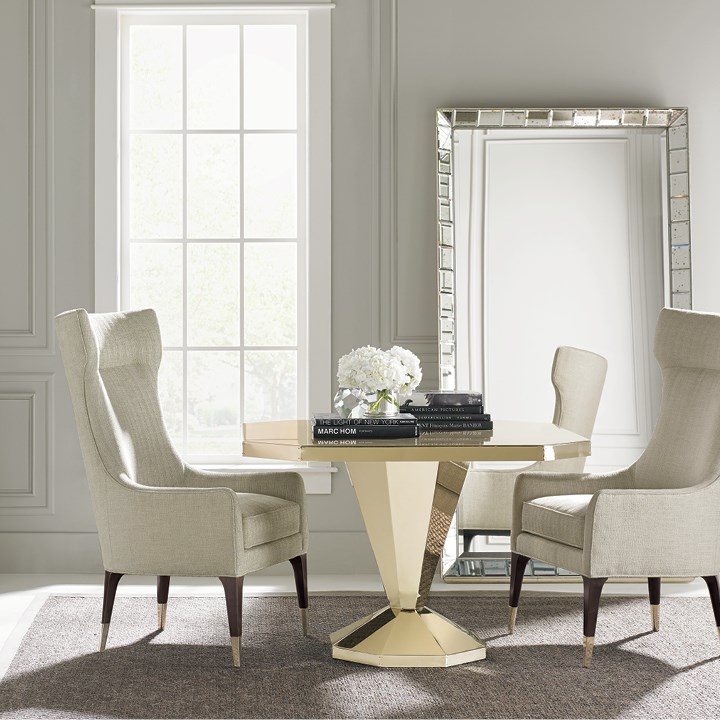 ---
MORE STORIES...
---