NATURE
CALLS
The great outdoors has always been the best remedy for the mind and body, but also the home. For many, the use of natural and organic elements in home décor helps them feel balanced and at peace. Science proves that being in nature, or even viewing scenes of nature, reduces anger, fear, and stress and increases pleasant feelings. Exposure to nature and natural elements not only makes you feel better emotionally, but it also contributes to your physical wellbeing, reducing blood pressure, heart rate, muscle tension, and the production of stress hormones. At Caracole the concept of natural decorating has been taken to a more sophisticated, intercontinental level, combining unusual woods, beautiful finishes, specialty details, and unique interpretations of the natural world around us. Since we can't spend all of our time outdoors in nature, it's important to bring natural elements inside to encourage peace and calmness at home.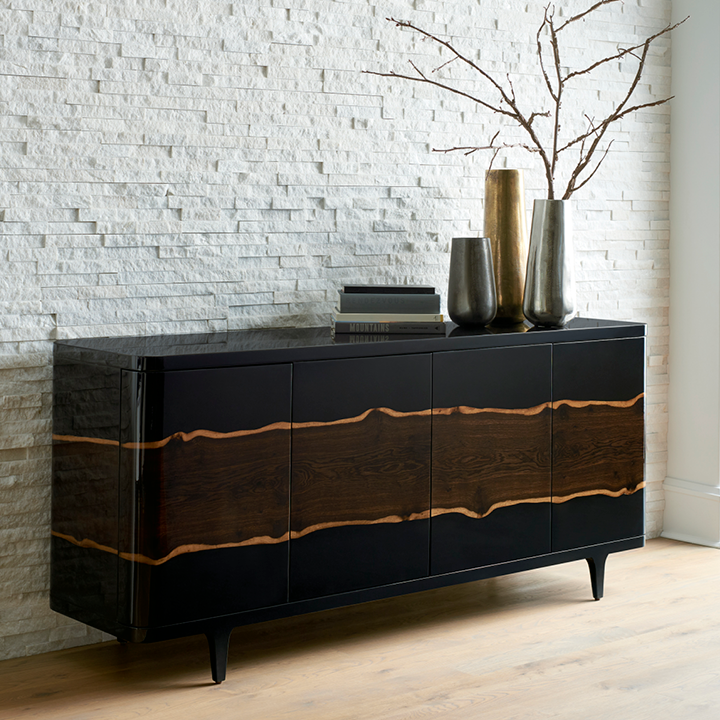 "Combine rich neutrals inspired by nature with warm, reflective metallics to bring depth and richness to a space."
Some of us are just naturally drawn to the outdoors. That's why we've created a casual look that combines environmental materials with a fresh mix of durable woods and a broad range of delightful finishes. The result? Relaxed pieces that move easily from an upscale urban loft to a coastal retreat; with countless interpretations along the way.
VIEW OUR NATURE INSPIRED PINTEREST BOARD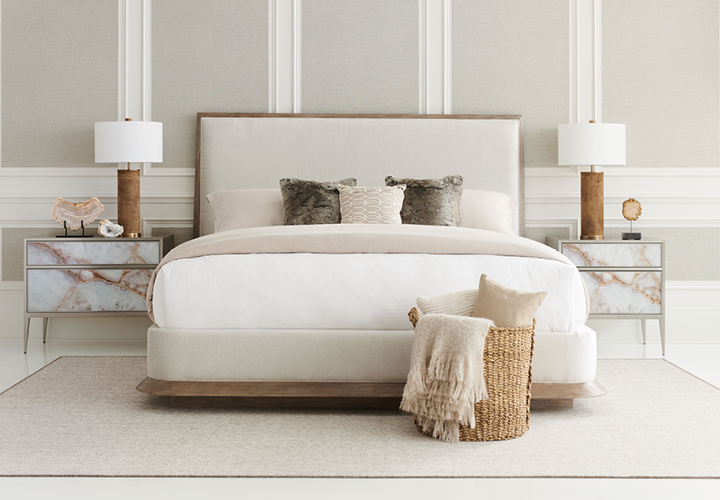 "Add softness to geometric cases by offsetting them with the flirty curves of a chair, multi-textured fabrics, and accessories with organic shape."
ORGANIC GLAMOUR
Luxurious living begins with interiors layered with exquisite natural elements that delight the eye and call out to be touched. From stone and shells to florals and vines, nature's influences abound in today's most sophisticated spaces. For the ultimate glamour, nothing's more on-trend than organic-inspired luxe. Our casual and fresh approach of using natural elements to complement sophisticated designs provides an offering of livable luxury with a clear nod to the living world around us. When these luxurious fabrics and beautiful forms combine with the natural elements of wood and metal the visual interest of a room dramatically increases. For added interest, combine petrified wood tables, fur throw pillows, and stone accents to bring an organic look into a more glamorous surrounding.
---
MORE STORIES...
---