IT'S ALL IN
THE MIX
When it comes to designing your dream home, why hold back? Take charge of your interiors and experience the joy that can only come from a well-designed room. Create your own custom mix of furnishings, fabrics, and finishes that expresses your unique point of view. With trend-forward fabrics, impeccable tailoring, exquisite finishes, and exotic materials, Caracole furnishings represent the essence of livable luxury.
Select your favorite pieces from our collection and see for yourself how beautifully they complement each other.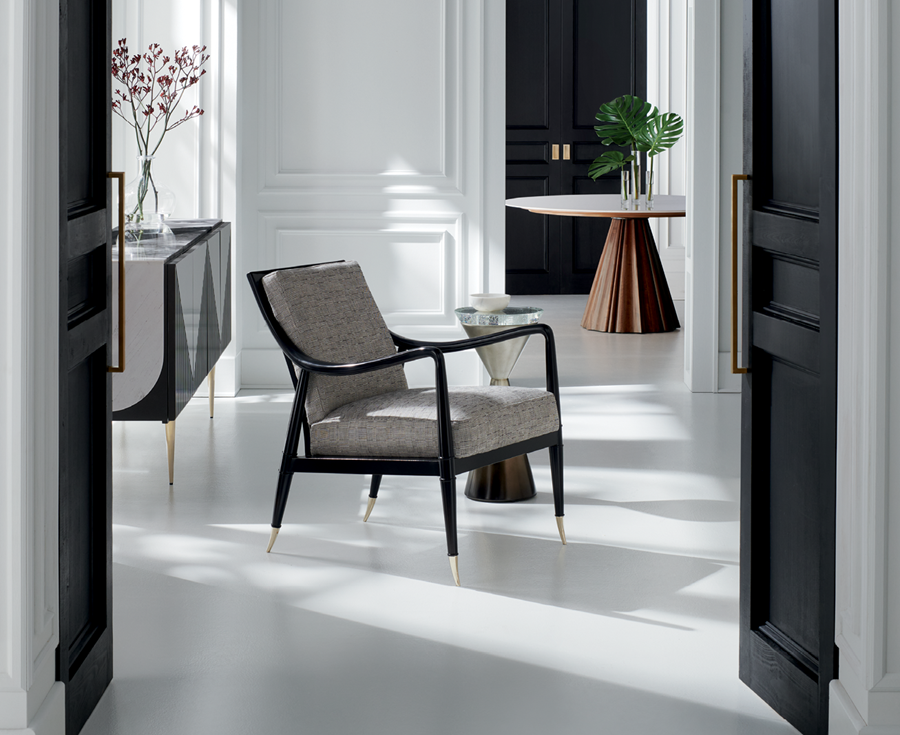 Express your personality in every room by weaving statement pieces with timeless classics to create your own mix of beautiful.
We think it's the mix that keeps things interesting and sets the tone for a home that is lived-in and reflects who we are and from where we have come. When mixing styles, materials, and shapes, consider how pieces will work together to achieve visual variety.
A room's character is often revealed by juxtaposition. Old with new, matte with shine, modern with traditional, the elegant with the everyday. It's the contrast that gives a room its effortless style and a sense of being assembled over a period of time.
Mixing solids and patterns throughout the room helps to create an aesthetically pleasing balance for the eye, such as the linear lines on the Around The Corner dresser paired with the light neutral fabric on the Decent Proposal bed and accented with the mix of digitally printed spalted maple on the front of the nightstands.
VIEW OUR MIX OF STYLES ON PINTEREST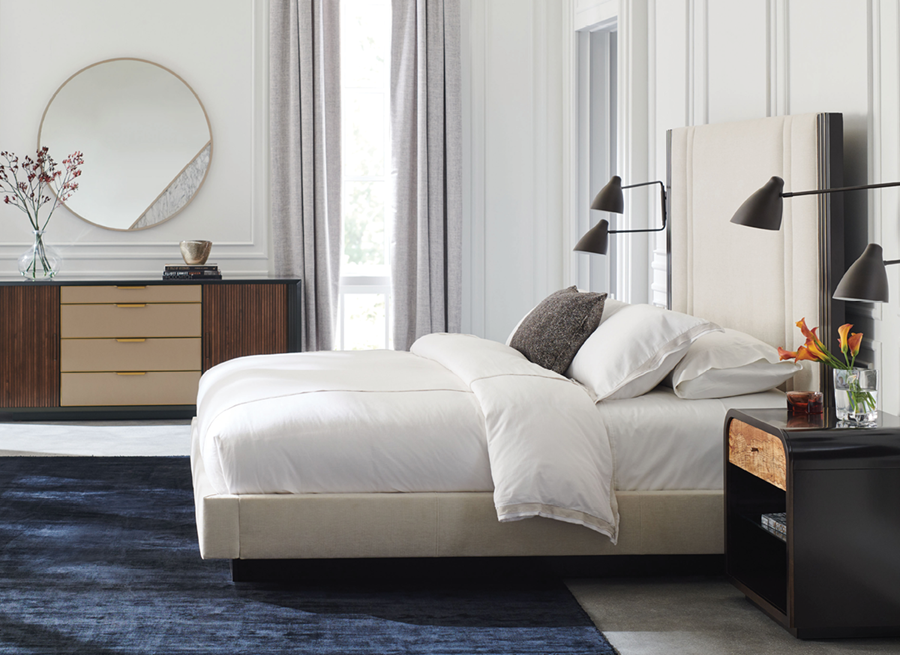 A timeless color combination praised for its chic sensibilities, black and white, heightens our senses and creates an amazing backdrop to comfortably mix modern and traditional elements.
NOW IT'S
YOUR TURN...
Have no fear when mixing materials, even in the most traditional environments. There are no rules when it comes to pairing furniture and accessories. It is all about expressing your personal style.
Check out this stellar kitchen interior designed by Ariene Bethea of Dressing Room Interiors during the Spring 2021 One Room Challenge ®. We LOVE the way she embraced the Art Deco-inspired pedestal of our Culinary Circle dining table and layered in elements of black and white to compliment the mix of materials, styles, and shapes.


Dressing Room Interiors @dressmyroom
Photography Credit @ourbrickhousestyle


---
MORE STORIES...
---